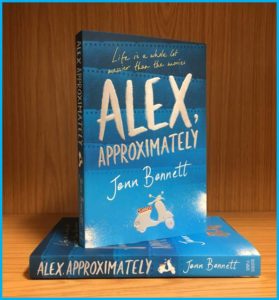 Cover swoon alert!
Today Maximum Pop! Books revealed the U.K. cover for my next young adult book, Alex, Approximately.
I absolutely love it!
The artwork is similar to Night Owls, but still manages to capture the feel of this book. (Notice the Vespa instead of the bus on the cover?) If you're a U.K. reader, my publisher, Simon and Schuster, is giving away three advance copies, so click here to enter their contest.