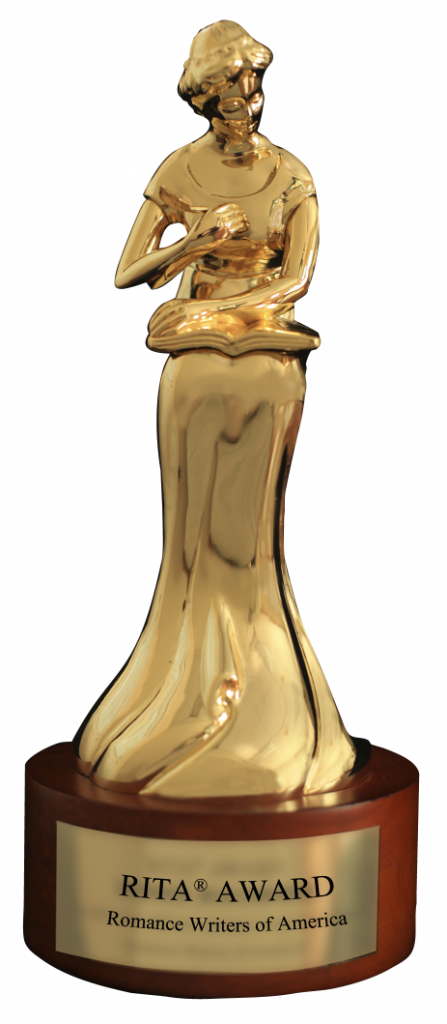 Exciting news: the first book in my Roaring Twenties series, Bitter Spirits, is a RITA® Finalist! For those of you who aren't familiar, the RITA award is given out by the Romance Writers of America® and is considered the most prestigious award of distinction in romance fiction—the Oscar award of romance. (Wikipedia link with more info is here.)
When I received the call that I'd been nominated, I nearly passed out. I'm still having trouble believing it! (Me? Are you sure? You don't have the wrong Jenn, do you?!) Anyway, you know how actors always say "it was an honor just to be nominated"? Well, that is definitely the case here, and I just can't put into words how honored and thrilled I am to be nominated alongside so many talented writers.
Winners will be announced at a black-tie ceremony in NYC in July, but you can see the full list of finalists on USA Today here. In my category, Paranormal Romance, you'll spot other amazing finalists, like Kristen Callihan, Bec McMaster, and Gina Showalter.