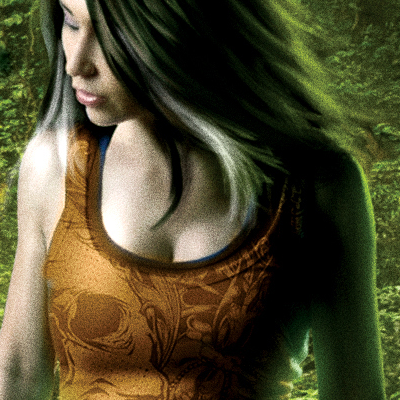 The next book in the Arcadia Bell series, BANISHING THE DARK—which Publishers Weekly calls "exciting," and RT Book Reviews has awarded a TOP PICK status—comes out in two short weeks. Are you ready? For those of you who haven't read the last book, BINDING THE SHADOWS (#3), well…you're in for a doozie. A lot of BIG THINGS happen in that book, so do not read any further. [SPOILER ALERT!] Go finish book #3 and then meet me back here. I'll wait.
For the rest of you who've already howled at the end of the last book (I know: I'm a mean, nasty writer and it was so unfair to leave you hanging like that), the following sneak peek is for you. What you're about to read is the first few pages of BANISHING THE DARK—pages that were cut in edits. Usually I'm not precious about my work. If an editor says cut something, I cut it and don't look back. This time…well, I was a little sorry I agreed to this cut. And though you won't be able to read this in the published version, you can read it here now. Think of it as a bridge to get you from the anguished ending of the last book until May 27th. Because when we last left Cady, she was in the hospital, nearly dead, with one revelation after another piling up.
One month later…
–
The first time I woke, I thought I was blind. Several quiet seconds passed before I realized the room was dark. Several more passed before I smelled antiseptic.
Hospital.
Hospital bed.
Why I was there, I didn't know. Nor did I have the strength to care. It would be easier to close my eyes and go back to sleep. And I might have done just that, if it weren't for a persistent beeping near my left side. I turned my head toward the sound. Colored lights blurred in and out of focus in the darkness, red, yellow, and white. Medical equipment, measuring vital signs.
With some effort, I surveyed the room's indistinct dark shapes. My own bed. A bedside table. A chair. And beneath a slice of soft yellow lamplight, a sofa made up with sheets and a pillow. Someone else was sleeping in the room.
I tried to sit up, but my arms wouldn't move. I was strapped to the bed rails. That didn't seem…normal. I tested out my reflexes beneath the straps. Fingers worked. Legs and feet, too. And I could lift my head. I wasn't paralyzed. A relief.
Think, I told myself. What happened to me? A car accident?
No.
It came back to me in pieces. Tambuku. The bar was empty. Ambrose Dare showed up with henchmen. He tricked me. Trapped me. His men broke my body.
And I burned Dare alive. Willed him to die. All of them, charred bones and ash. And it wasn't a trick or a magical spell. I burned them with my mind. Because I'm not what I thought I was.
I'm not human.
Heavy footfalls outside the room dragged my attention to the door. A silhouette shouldered it open, spilling soft light from the hallway into my room. I squinted, struggling to focus on the figure. It was a male, from the breadth of his shoulders. And an Earthbound: I could just make out the nebulous cloud of green light over his head.
Was it a nurse? Doctor?
The haloed man filled up the doorway. He was holding something in one hand. My pulse quickened. Mental alarm bells competed with the computerized beeps at my side.
The man was holding a weapon.
I was in danger. I just couldn't remember why.
Dare was dead, so why didn't I feel safe? One niggling thought bloomed in my head: never let your guard down. Someone was after me. Was it the man in the doorway?
When he turned to close the door with his free hand, light from the hallway illuminated one side of his face. He had a rough beard and high cheekbones. Long brown hair grazed his shoulders. He looked wild and dangerous.
I tugged at my restraints, suddenly panicked. My hazy eyes strained to focus on his weapon. A knife. A needle. A gun?
No…
Just a paper cup. Whorls of steam floated up from the liquid inside to mingle with his halo, green flecked with gold. And the man wasn't dangerous, merely weary and haggard. Narrowed, sleep-deprived eyes shot toward the beeping machine near my side before they met mine.
The cup slid from his hand and fell to the floor. Two auburn horns sprung from his hairline. They spiraled over his ears as the gold flecks in his halo rose up and combusted into flaming light.
My voice cracked over the hard lump in my throat. "Lon…"
His fiery halo blurred as he strode to my side and leaned over me.
"I'm here," he said in a low voice. "Everything is going to be okay."
©2014 Jenn Bennett
–
Down & dirty: Cady and Lon cross California seeking Cady's magical origins
On-sale: May 27, 2014 (Pocket Books/Simon and Schuster)
RT Reviews: 

Top Pick, 

4 1/2 stars; "Exciting!" (Publishers Weekly)