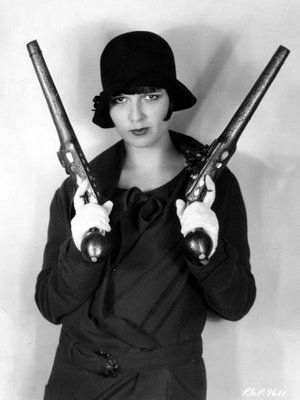 I'm thrilled—thrilled!—to announce that I'm writing a new series for Berkley Sensation! It's a paranormal romance and takes place in 1920s San Francisco—pitched as a sexy, supernatural Boardwalk Empire. Here's a one-line tease for the first book:
In 1920s San Francisco, a notorious bootlegger crosses paths with a spirit medium after a bizarre haunting in Chinatown.
I've always had a bit of a crush on the Roaring Twenties, and I couldn't be happier to share this new world with you. If you're a fan of my characters in Arcadia Bell, I think you'll find a lot to love in this, and it's set in the same general area of California (another crush of mine). However, this time you get: fog-covered San Francisco, speakeasies, ghosts, dark magic, witty banter, dirty sex, and a charming romance. My brilliant agent, Laura Bradford, said the hero of the first book (working title BITTER SPIRITS) made her swoon, and called the story "sexy and ribald." (Huzzah!) My lovely new editor, Leis Pedersen, pronounced it "f***ing delightful." (Huzzah x2!)
I'll be sharing more about this series in the near future. Right now, I can tell you that I'm over the moon to be working with Berkley Sensation (Penguin), who publishes some of my favorite paranormal and historical romance authors, including Thea Harrison, Meljean Brook, Nalini Singh, Sherry Thomas, Joanna Bourne, and Jennifer Ashley.