Available everywhere books are sold. Go forth and buy at your favorite shop.  And if you see that gorgeous blue and gold in the wild—or if you bring one home with you—take a picture and Tweet, FB, Instagram, Tumblr, Pinterest it, or however you prefer to post things, and tag me. I'd love to see it! (My social media links are up there in the header of my website.) So many of you have already been sharing your lovely photos with me on Twitter, and I just adore them. Keep 'em coming! Here's some photos of Night Owls in U.K. stores. Don't they look beautiful? Check out that sign and the quote from Maximum Pop!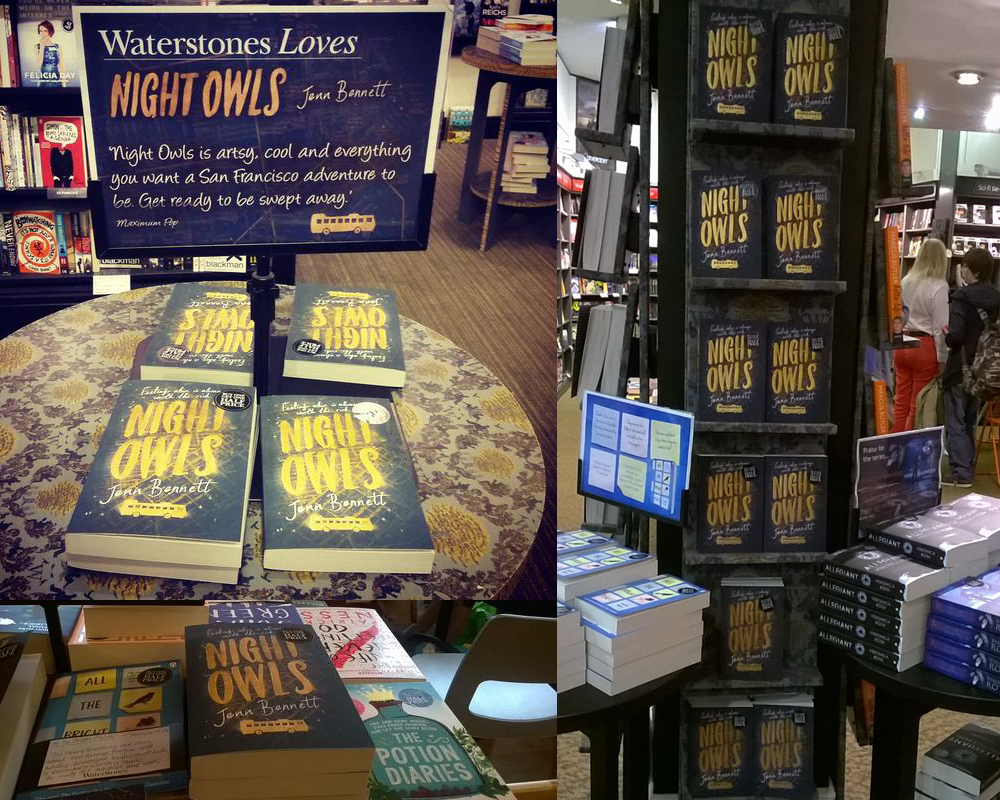 Oh, and did I mention that Night Owls was one of iBook's Best Books of the Month for August? iTunes' UK editors said: "If we could order up our dream young adult love story, it would look very much like Night Owls, a charming novel about two artistic teens who cross paths on a crowded night bus in San Francisco. Beatrix is an aspiring medical illustrator whose 'sunless, friendless summer' is upended when she meets Jack, a handsome graffiti artist wanted by the police. We adored both of Night Owl's leads and were bowled over by Bennett's cheeky humour and soulful story."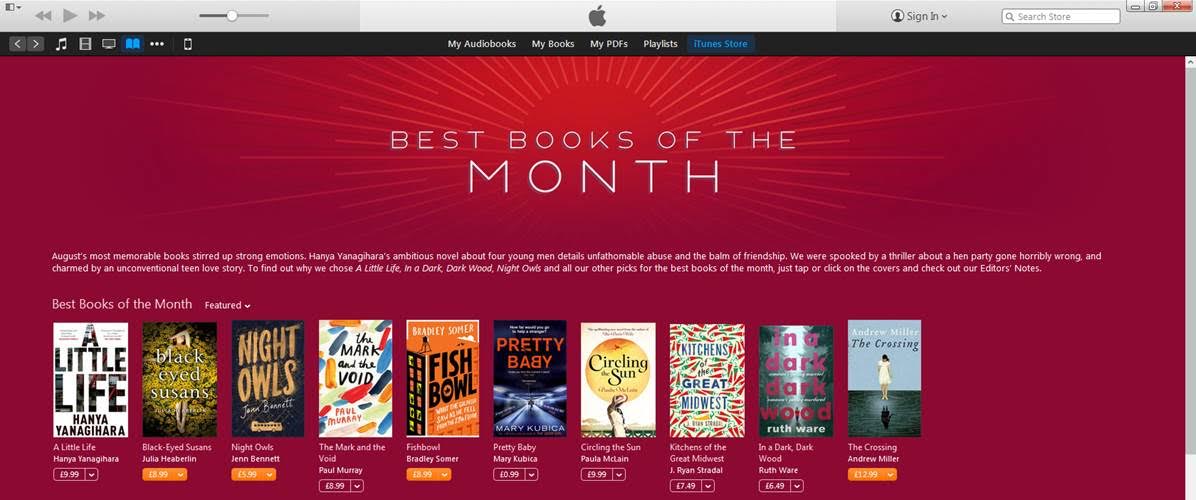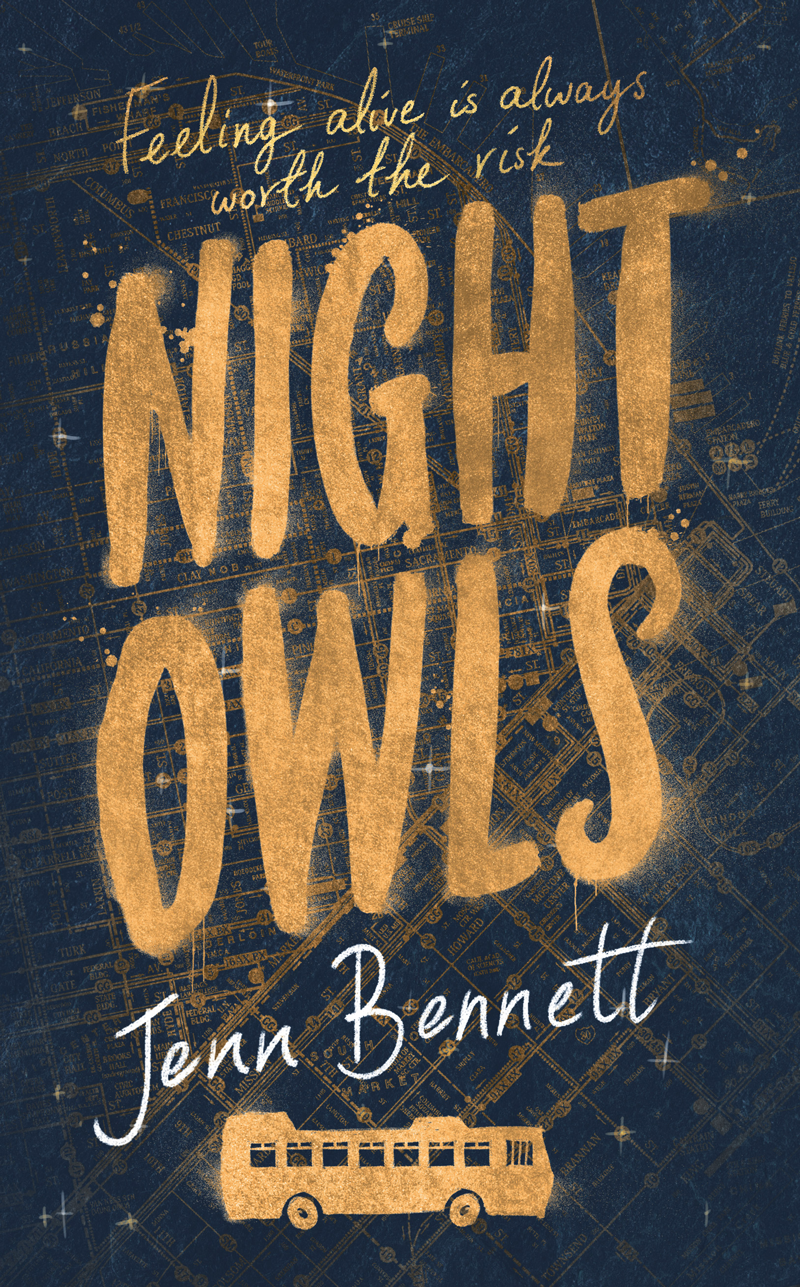 Feeling alive is always worth the risk.
Meeting Jack on the Owl—San Francisco's night bus—turns Beatrix's world upside down. Jack is charming, wildly attractive…and possibly one of San Francisco's most notorious graffiti artists.
But Jack is hiding a piece of himself. On midnight rides and city rooftops, Beatrix begins to see who this enigmatic boy really is.