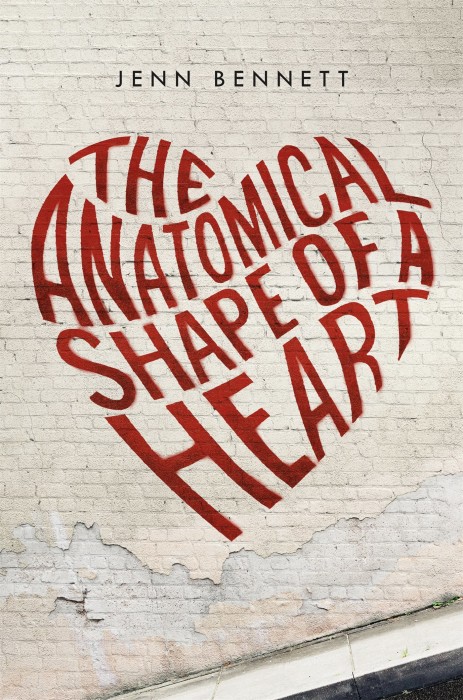 Guys, guys! I'm so excited to share the US cover for my first young adult book, THE ANATOMICAL SHAPE OF A HEART.
This is a contemporary romance about two very different artists: an aspiring anatomy illustrator and an anonymous San Francisco street artist. (November 3 from Feiwel and Friends.)
What do you you think about the design? Personally, I'm crazy about it. I especially dig the custom type (by Anna Booth), which captures both the romance and the graffiti aspect of the story. The entire cover is just plain cool—simple and clean. I really adore it. Feel free to share it if you like it, too!
German cover
For an alternative, check out the German cover for the book, which is titled Die Anatomie der Nacht ("The Anatomy of Night"). This publishing imprint has a particular design feel that they incorporate into all their books, which you can check out here. The German edition releases next month. (I also hope to be able to show you covers for the UK and South American editions very soon!)
Goodreads Giveaway
My US publisher, Feiwel and Friends, has graciously sent me a freshly printed ARC of this book, which I will gladly sign and send to one lucky reader (US/Canada). If you're interested in entering the giveaway, head on over to Goodreads. Might take a few hours for it to go live on Goodreads, so if you don't see the giveaway now, check back later. You could be reading this book months before it goes on sale!