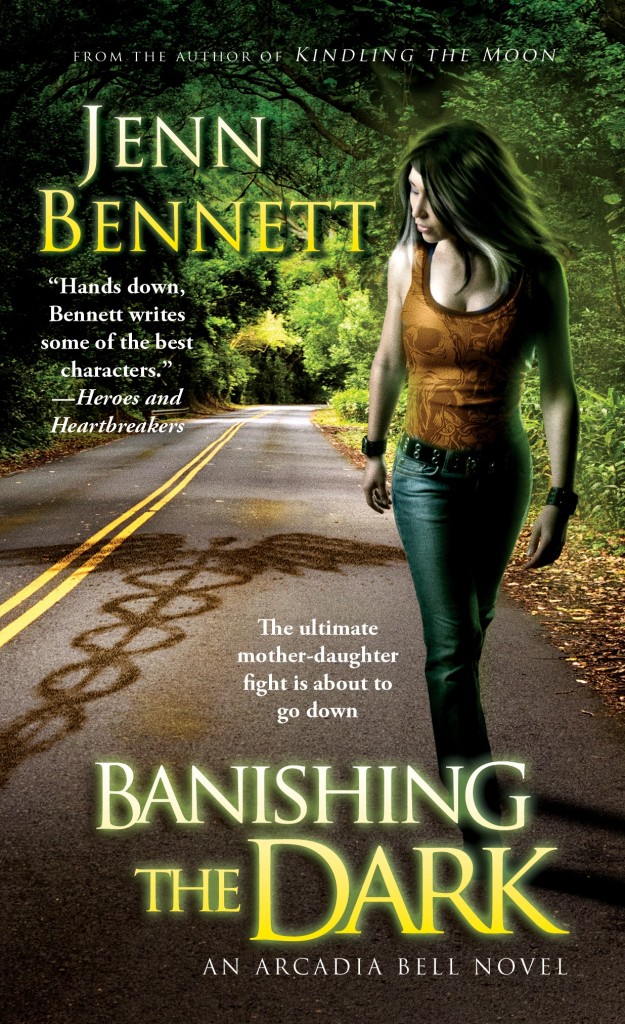 Here's the cover for Arcadia #4. Once again, this was done by the very talented Tony Mauro and features the same cover model (Renee Alvira) from the first three covers. I love it! It's moody and evocative of Cady's journey in BANISHING THE DARK. It also has the caduceus symbol on the road, which I dig. I love the colors, as well.
I'm working on revisions of  this book right now. It has some pretty classic Cady/Lon dialogue (I'm rereading them and laughing) and some chapters are told from Jupe's POV.
On sale date: May 27, 2014
———————————————
Pre-order from Amazon.
(Other pre-order links to come.)