This weekend I have two days of belated birthday celebrations planned, so I'm not expecting to get much writing done. A shame, because I'm in the middle of creating a rather exciting chapter and I'm only days away from finishing. Then it goes to my beta reader/sous-editor. It's probably the most polished thing I've written in first draft; I'm quite pleased with it.
I haven't updated what I've been reading lately. My TBR (to-be-read) pile is only ten books high, and I've only had a couple of things move into my O-file (books I start and have no interest in finishing). Of note recently: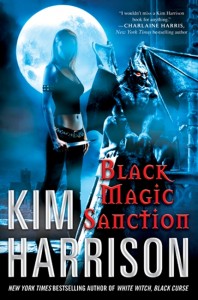 ——-
BLACK MAGIC SANCTION by Kim Harrison
I love me some Kim Harrison, and I liked this one better than the last installment. But I wasn't sure how I felt about her ghost lover, Pierce. Hmmm.
——-
Also: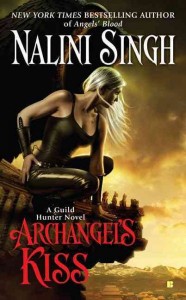 ——-
ARCHANGEL'S KISS by Nalini Singh
I missed the urban locale from the first book, but I adore Ms. Singh and am 100% hooked on this series.
——-
.
A friend just turned me on to Andrew Vachss, so I'm reading FLOOD right now, along with a couple of other things.
All for now: off to my madcap weekend of belated celebrations.